HAMPTON, Ga. – The Tyler sisters are tight. 11-year old Amatullah is the tomboy. 10-year old Khadeejah, the princess, who loves pinks. And 6-year old Hajar just loves to dance and sing. Watching them play Uno together at their Hampton home, the girls look like the picture of health.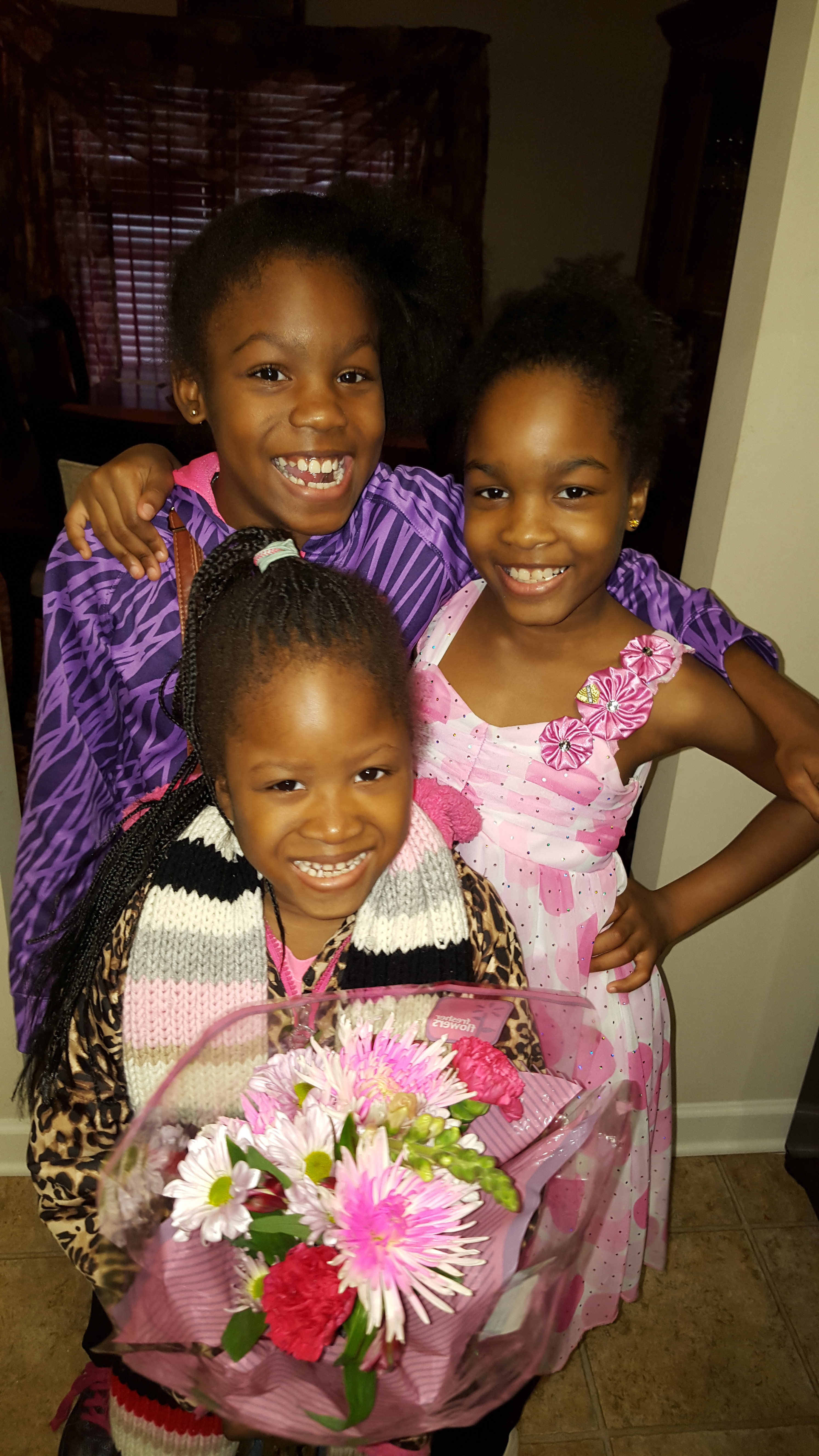 But, the sisters were born with the cards stacked against them. All three, have with sickle cell disease. At the AFLAC Cancer and Blood Disorders Center at Children's Healthcare of Atlanta, hematologist Dr. Fola Adisa and her team treat about 1,700 Georgia kids and young adults with sickle cell disease.
Dr. Adisa says the problem in their red blood cells, which carry oxygen throughout their bodies. Typically, they're round, like a donut without the hole.
"Rather than being soft, having a soft, flexible red blood cell that is able to transport oxygen around the body, you end up having a sickle, or crescent-shaped red blood cell that is hard and sticky." Explains Dr. Adisa.
Khadeejah explains things more simply. Her red blood cells get stuck, she says.
"So when they're passing by each other, it's easy for them to get caught together," she says. "And it's hard for the other cells to go through."
When Amatullah's cells get stuck in her blood vessels, she's hit by severe pain crises that have landed her in the hospital twice. She says the pain is "everywhere" and it's "very bad."
Amatullah and Hajar both take daily medication. But Hajar has been largely symptom-free.
Khadeejah, the middle sister, is not so lucky. She needs monthly blood transfusions, and doctors had to put in a central line to make that easier.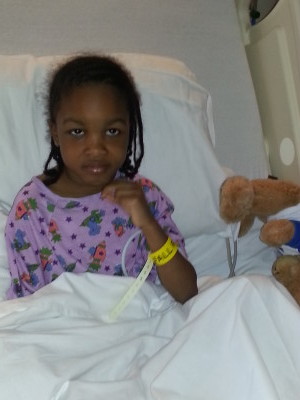 And at 7, Khadeejah had a stroke.
"I was scared for her, I was petrified," says her mother Mapillar Dahn.
"It was on the left side of my brain," Khadeejah says, "So they had to hook me up to another transfusion."
Khadeejah was hospitalized. This spring, she'll undergo a neurosurgery surgery to repair some damaged blood vessels in her brain. She's recovered, but is still catching up.
Even with the challenges, the girls are learning how to manage their disorders, even thrive with them.
"They're pretty aware for kids, and that's on purpose," says their mom. "Because I want them to know what they have. Life is not guaranteed for anybody. Mommy is not always going to be here. I need them to be able to take care of themselves like Mommy is taking care of them."
Mapillar Dahn says, "We are blessed."
Because the Tyler girls have something stronger than sickle cell: each other.
"It teaches you to be a little more grateful for what you have, especially for your health," says Mapillar.
Mapillar Dahn recently founded MTS Sickle Cell Foundation, Inc, a non-profit organization dedicated to helping raise awareness and provide support to the sickle cell community. To learn more about the organization and about sickle cell disease, please visit www.MyThr eeSicklers.org.