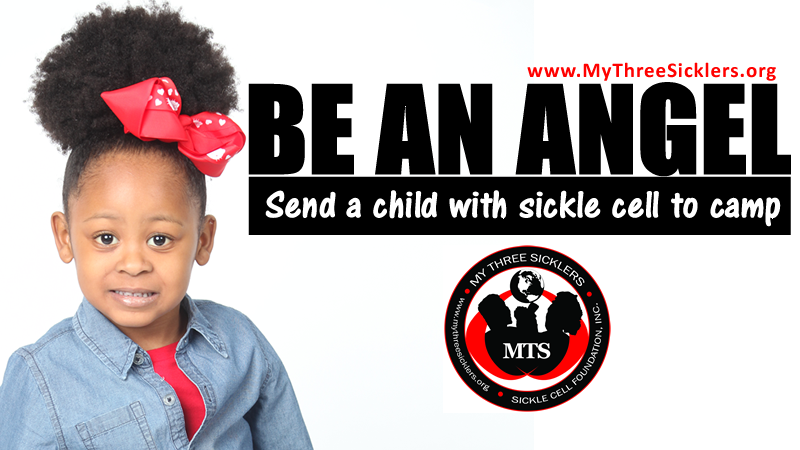 Sickle cell camp (Camp New Hope) is 07/17 – 07/22 and MTS Sickle Cell Foundation, Inc. will be sending children battling sickle cell disease to camp!!!
For one week out of the year, medical staff and volunteers give their all to create a magical, fun-filled experience that children battle sickle cell will never forget. The camp programs and activities are age appropriate, and are tailored to the physical capabilities of each child.
They know that playing too hard and long on the basketball court may create a health challenge so the game is stopped for frequent hydration and rest breaks. They know that getting wet may present a problem as well so they are very careful about the children being exposed in wet clothing.
They know a lot about the health needs of children with sickle cell disease and the physicians and nurses who are at camp 24/7 are experts in treating children with sickle cell disease.
Please be an angel and help us send children with sickle cell disease to camp this summer by donating below.