SHOP TODAY AT www.iwearshade.com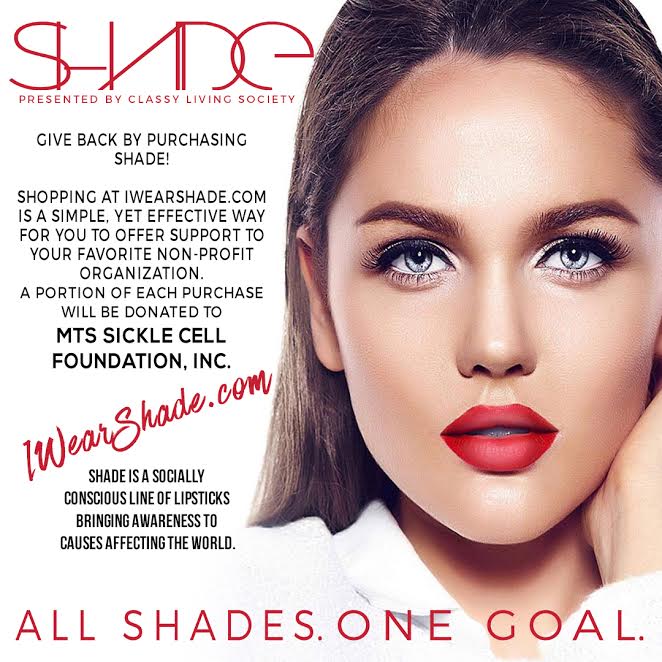 We are super excited to announce our partnership with I Wear Shade, a socially conscious brand that is all about giving back through local non profits that are helping change the world.
To all of our friends, families, and supporters, we ask that you please support this brand. Ladies, we know you're all about your lippies so come through! Guys, get some shades for your lady, mom, sister, or friend.
Here's how it works:
While shopping for your favorite shades, be sure to choose Sickle Cell Anemia as your cause and with every lipstick purchased, $2.00 will be donated to MTS Sickle Cell Foundation, Inc. Don't throw Shade. Wear it.
SHOP TODAY AT www.iwearshade.com