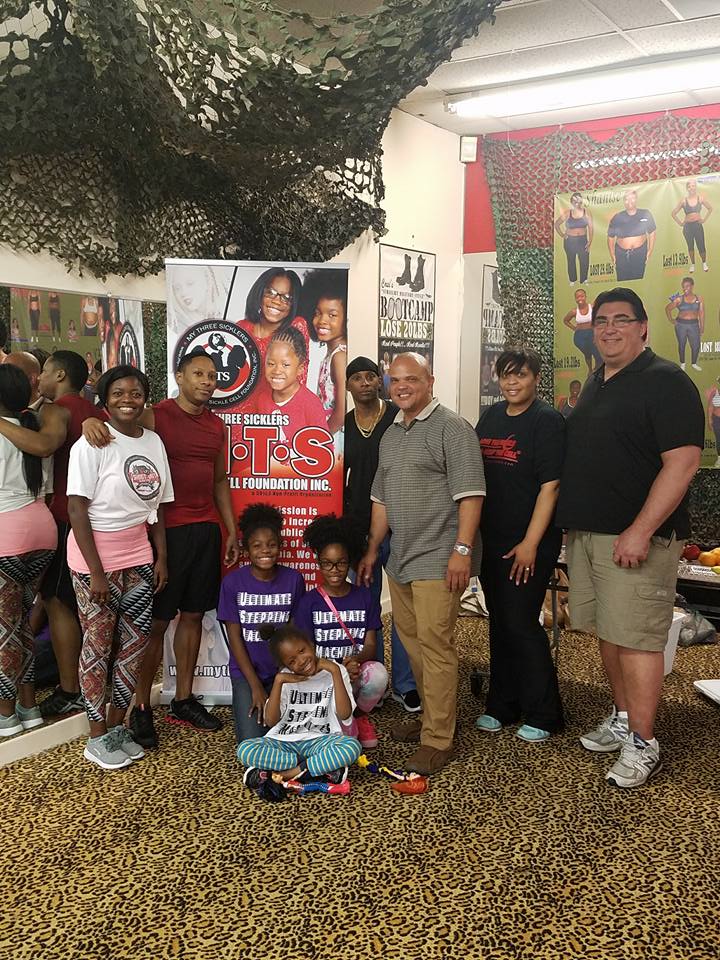 Live from Casi's Bootcamp in Jonesboro, GA, Physical Trainers Antonio Ford and Anton Ford and their steppers raised $276.00 to send children battling sickle cell disease to camp this summer. It was a night of 2 1/2 hours of intense exercise, sickle cell awareness, and giving back.
The MTS Sickle Cell Foundation team spoke about sickle cell disease, sickle cell trait, and the complication related with SCD. We also passed out sickle cell informational brochures (and some YUMMY fruit infused water!!!) to everyone in attendance.
We would like to take this time to thank Instructors Antonio Ford and Anton Ford for using their platform to raise much needed awareness of sickle cell disease, as well as Casi's Bootcamp for donating the use of their wonderful Tara Blvd location to host this event. Your generosity will help us send children battling SCD to camp this summer.
A special thank you to The Ultimate Stepping Machines for such an electrifying performance. We definitely understand now why you are the 2X Regionals, State, and National CHAMPS!!!