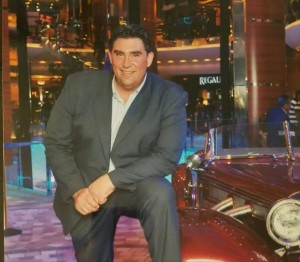 Affectionately known as "Pastor TC", Terry R. Cressman is an ordained minister and passionate about God, people and serving humanity.
Pastor Cressman has over 25 years of ministerial experience. He has served in various leadership capacities within the local church, which includes teaching biblical courses, directing congregational care ministries, sitting on the Board of Trustees and serving as a youth minister. He has a wide range of experience working with faith-based nonprofits to build outreach and infrastructures, and develop community engagement initiatives.
Pastor Cressman has traveled nationally with faith-based organizations to educate and mentor aspiring church-planters and ministers. He received leadership and ministerial training through Kingdom Embassadors' Ministries, Antioch School of Church Planting and Leadership Development and The Dale C. Bronner Institute of Ministry and Leadership Development.
Terry and his wife serve as Clergy on the Pastoral and Spiritual Care team for Christian City, the largest assisted living and personal care facility in the State of Georgia for children and seniors. One of the causes nearest to Pastor Cressman's heart is supporting families by serving as Chaplain for the MTS Sickle Cell Foundation, Inc.