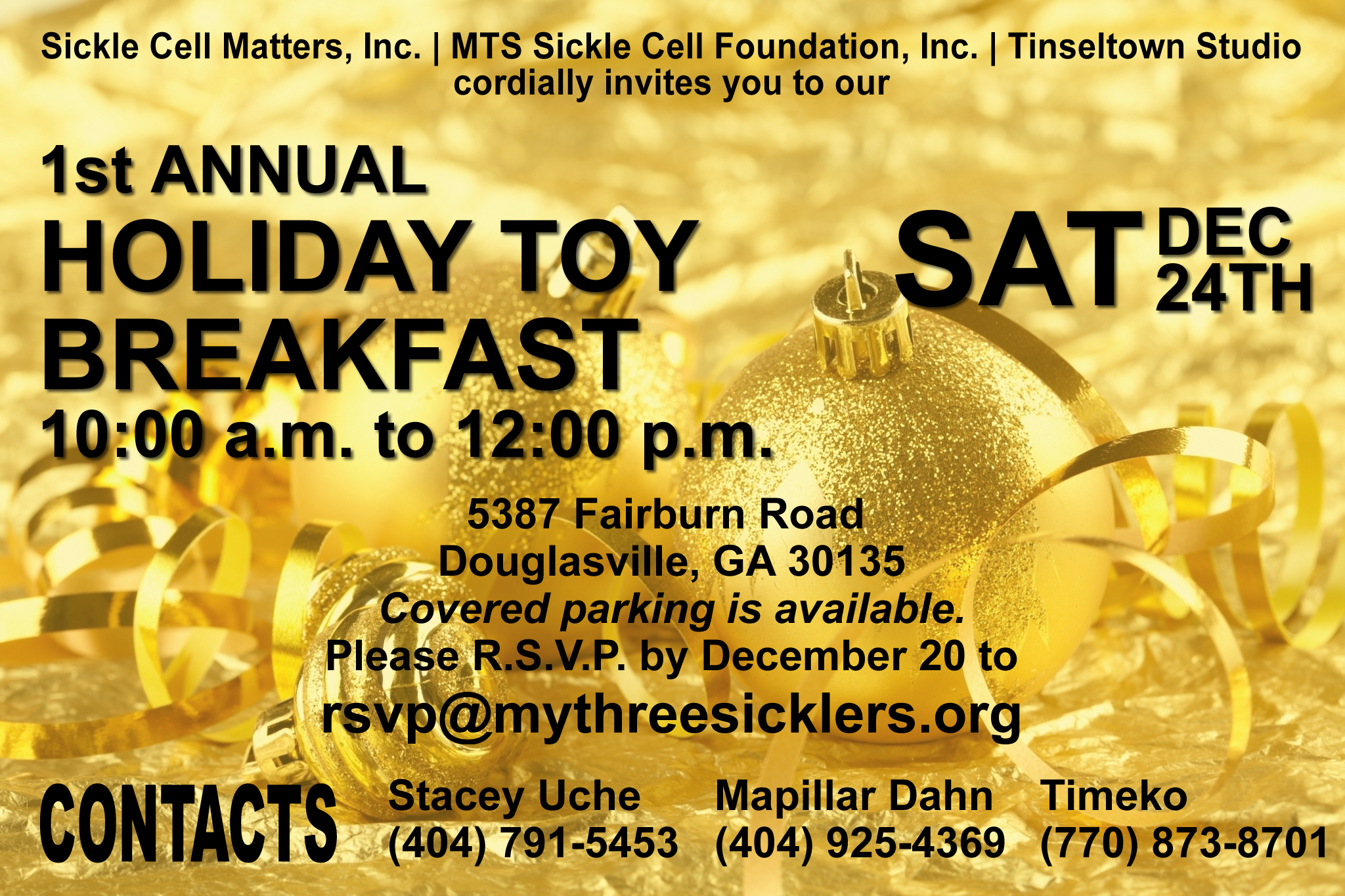 MTS Sickle Cell Foundation, Inc. is proud to partner with Sickle Cell Matters, Inc. and Tinseltown Studio to bring to you our 1st Annual Holiday Toy Breakfast for #SickleCell families.
Date: December 24, 2016
Time: 10:00 am to 12:00 pm
Location: Tinseltown Studio
5387 Fairburn Road
Douglasville, GA 30135
PLEASE RSVP TO rsvp@mythreesicklers.org. Please include the number of people coming with you.